BRENG JOUW INTERIEUR NAAR EEN HOGER LEVEL
Ben je eraan toe om je interieur een level hoger te tillen zonder grootse ingrepen of loop je vast op een specifiek onderdeel?
Bijvoorbeeld wat de juiste kleur is voor op de wanden of welke armaturen beter aansluiten bij je woonstijl? Of blijf je twijfelen over het materiaal van de nieuwe vloer of welke raambekleding het meest geschikt is?
Met het INTERIEURADVIES SMALL ontzorg ik je hierin door een doordacht advies uit te werken zodat je tot de juiste keuze komt en dit als leidraad kunt gebruiken bij de eventuele verdere update van je interieur.
De (richt)prijs van dit pakket bedraagt € 250,- euro per ruimte, afhankelijk van de uitgangssituatie van de ruimte en het betreffende onderdeel waar het interieuradvies betrekking op heeft. Buiten een straal van 10 km vanaf Veen wordt er een vergoeding van € 0,30 per km in rekening gebracht.
De kracht van de verbeelding

Daar is je product: een volledig uitgewerkt ontwerp. Door de sprekende beelden zie je de gerealiseerde ruimte al voor je. De doordachte details en uitgebreide toelichting verrassen je. De box met daarin alle beschikbare stalen van de materialen en kleuren maakt je nog enthousiaster. Je geniet van het vooruitzicht – terwijl het echte werk nog moet beginnen.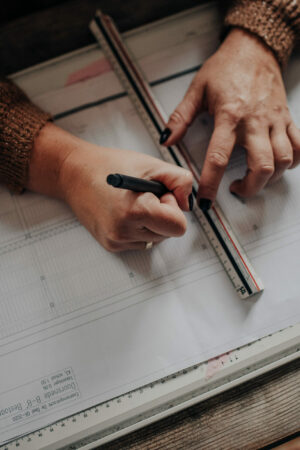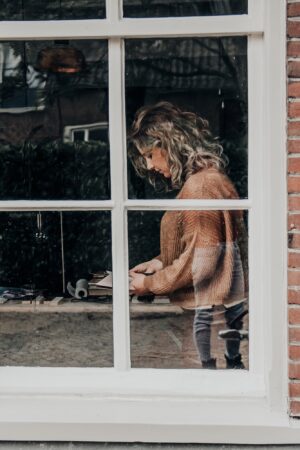 Wil jij een interieur dat 100% bij jou past?
Dat alles op elkaar afgestemd is, zodat het een eenheid vormt?
Een plek waar je je fijn voelt, tot rust komt en weer oplaad?
Plan dan vrijblijvend een kennismakingsgesprek in.
WAT ANDEREN ZEGGEN OVER STUDIO LOVO