GEEF JOUW HUIS EEN COMPLETE MAKE-OVER
Heb je tijdens de bouw of verbouw van je woning af en toe hulp nodig? Of wil je dat ik met je mee ga naar de aannemer of leveranciers om mee te denken over de verbouwing, de nieuwe keuken, tegels, behang, meubels etc.?
In dat geval is het INTERIEURADVIES OP MAAT perfect!
Dit pakket is ook heel geschikt als jouw huis helemaal is ingericht, maar je toch nog iets mist. Graag kom ik in dat geval bij je langs om een plan te maken voor de styling. Mooie kussens, sprekende accessoires en bijzondere muurdecoratie maken het verschil in jouw huis. Je ontvangt een productenlijst zodat je zelf de producten kunt bestellen. Of je geeft het volledig uit handen en je geeft mij carte blanche om voor je te shoppen, waarna ik alles bij je thuis kom afstylen.
De adviesmomenten vinden plaats per app, mail, telefonisch of op locatie op het moment dat jij daar behoefte aan hebt. Op deze manier houd je zelf de touwtjes in handen en ben je ervan verzekerd dat alle te maken keuzes kloppen en het echt jouw rocking interior wordt!
.
Interieuradvies op maat
€ 60,-
Bovengenoemde prijs is per uur, exclusief BTW en
reiskosten (€ 0,30 per km vanaf 10 km
buiten Veen)
.
De kracht van de verbeelding

Daar is je product: een volledig uitgewerkt ontwerp. Door de sprekende beelden zie je de gerealiseerde ruimte al voor je. De doordachte details en uitgebreide toelichting verrassen je. De box met daarin alle beschikbare stalen van de materialen en kleuren maakt je nog enthousiaster. Je geniet van het vooruitzicht – terwijl het echte werk nog moet beginnen.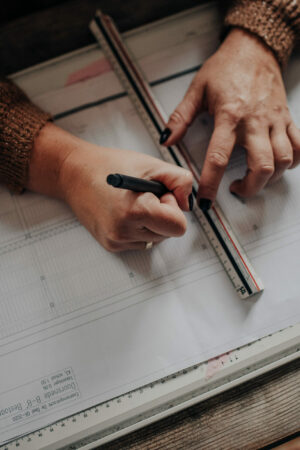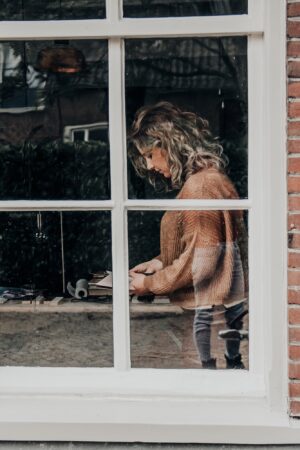 Wil jij een interieur dat 100% bij jou past?
Dat alles op elkaar afgestemd is, zodat het een eenheid vormt?
Een plek waar je je fijn voelt, tot rust komt en weer oplaad?
Plan dan vrijblijvend een kennismakingsgesprek in.
WAT ANDEREN ZEGGEN OVER STUDIO LOVO